In order to meet the new version of GMP certification inspection pledging conference
---
In order to meet the new version of GMP certification inspection pledging conference 2011-10-23 October 2011, the new revised version of GMP was promulgated and implemented. The pharmaceutical industry is facing a severe test. For our company, it is even more difficult to prepare for the war. In order to meet the new version of GMP inspection, our company held a pledging conference on October 23, 2011 to implement the "Good Manufacturing Practice (Revised in 2010)" to raise a new level in ideology and consciousness and lay the foundation for successfully passing the new version of GMP certification inspection. Deputy Chief Qian Shengli of the swearing meeting company is determined to represent all the swearing meeting Liu Jia
2011-10-23
In October 2011,New RevisionGMPPromulgation and implementation, the pharmaceutical industry is facing a severe test, for our company is even more last stand, preparing for war without delay.
To welcome the new versionGMPCheck, my company inHeld on October 23, 2011 to implement the "medicineProduct production management specifications (Revised in 2010)The pledging conference will raise a new height ideologically and consciously in order to successfully pass the new edition.GMPCertification inspection lays the foundation.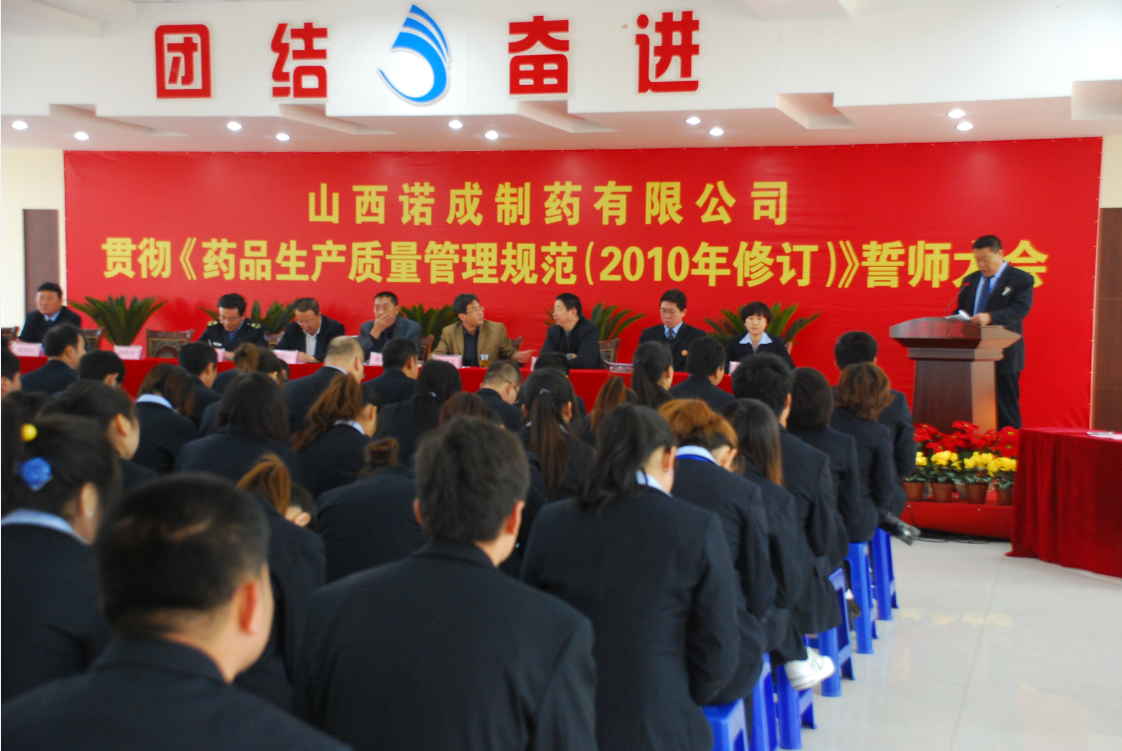 Pledge General Assembly Company Vice President Qian Shengli Table Determination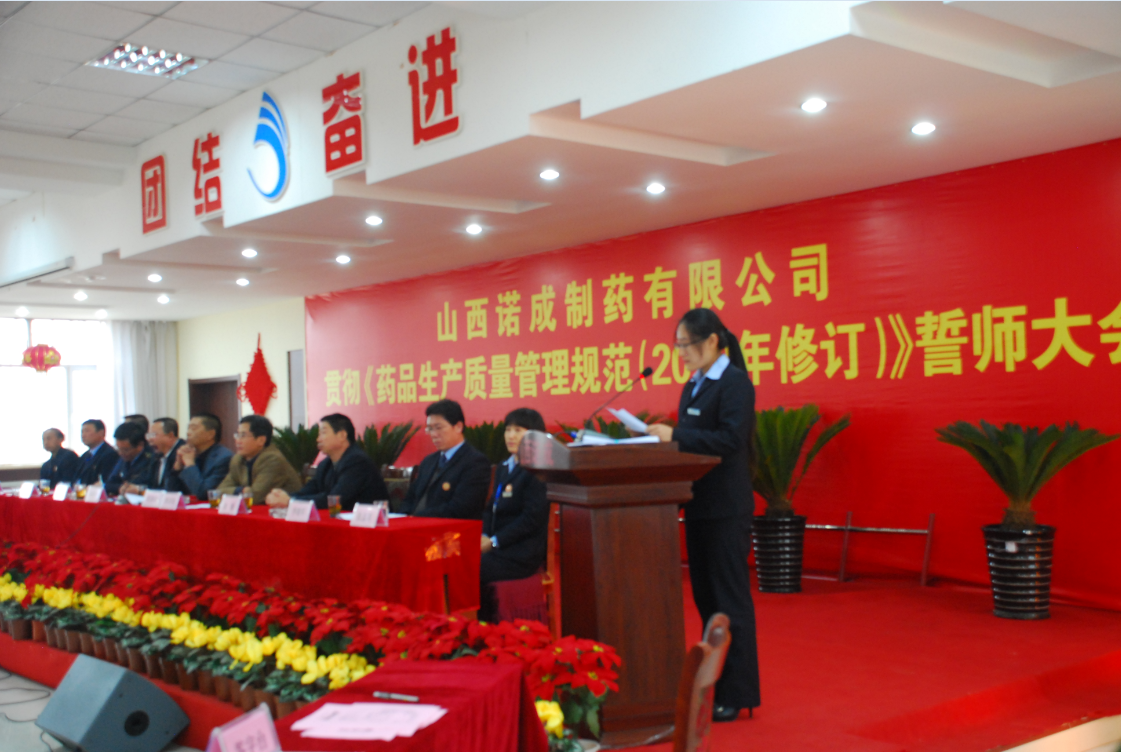 Liu Jia spoke on behalf of all middle-level cadres at the oath meeting.