The Company Held 2013 Work Summary and Commendation Conference
---
The company held the 2013 work summary and commendation conference on February 22, 2014-2-22, 2014. the company held the 2013 work summary and commendation conference ceremoniously. At the conference, Chairman Zhang Runcheng made an annual work summary and fully affirmed the achievements of various production workshops and functional departments in the company's construction: 1. After more than 200 days of hard work, the glass bottle large-capacity injection workshop passed the newly revised GMP certification, which laid the foundation for the company's sustainable development. 2. Won the "third prize" of Shanxi Science and Technology Progress Award, which seized the opportunity for the company's innovation and development.. 3. Obtain 500ml plastic bottle extinction
2014Year2Month22Day, the company held a grand2013Annual work summary and commendation meeting.
At the conference, Chairman Zhang Runcheng made an annual work summary and fully affirmed the achievements of various production workshops and functional departments in the company's construction:
1.Bitter fight200Many days, glass bottle large volume injection workshop through the new revisionGMP
Certification lays the foundation for the company's sustainable development.
2.Won the "third prize" of Shanxi Science and Technology Progress Award, which seized the opportunity for the company's innovation and development...
3.acquisition500mlProduction approval of plastic bottle sterilization water for injection;
Quality Manager Li Wu,QADepartment manager Jia Yaqing and others spoke on behalf of advanced collectives, outstanding cadres and advanced workers respectively.
It commended advanced workers, outstanding cadres and advanced collectives who have made outstanding contributions, and the meeting commended outstanding cadres5People, advanced workers16People, advanced collectives2A. The company leader presented them with prizes.
The conference ended successfully with the high-pitched singing of "Unity is Strength" by all the staff.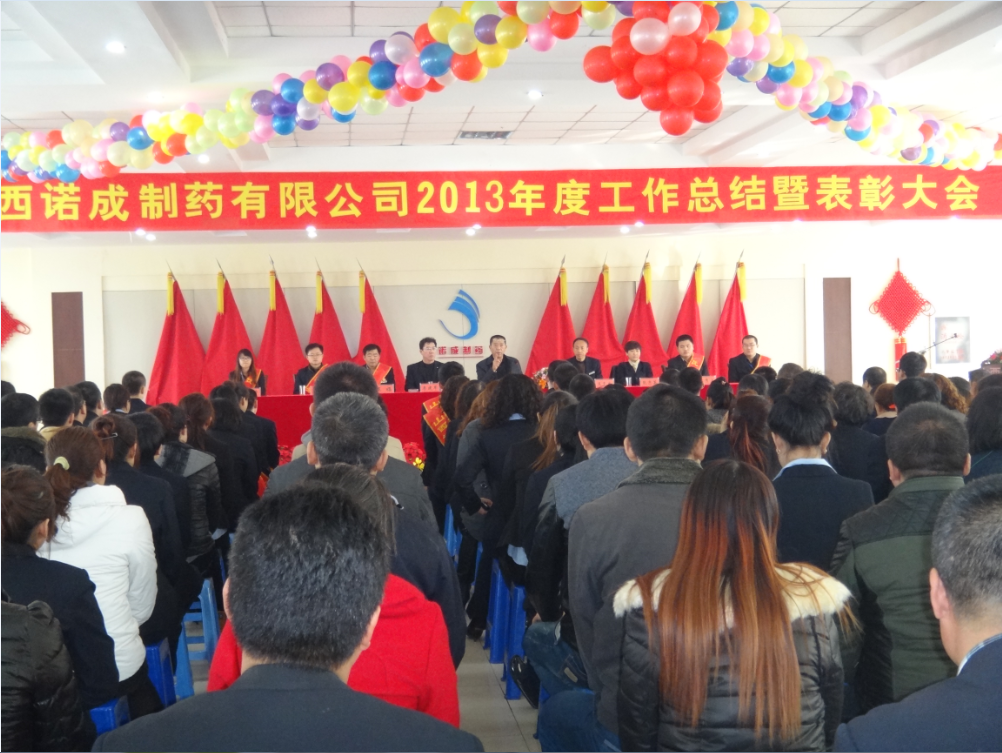 Work Summary and Commendation Conference in 2013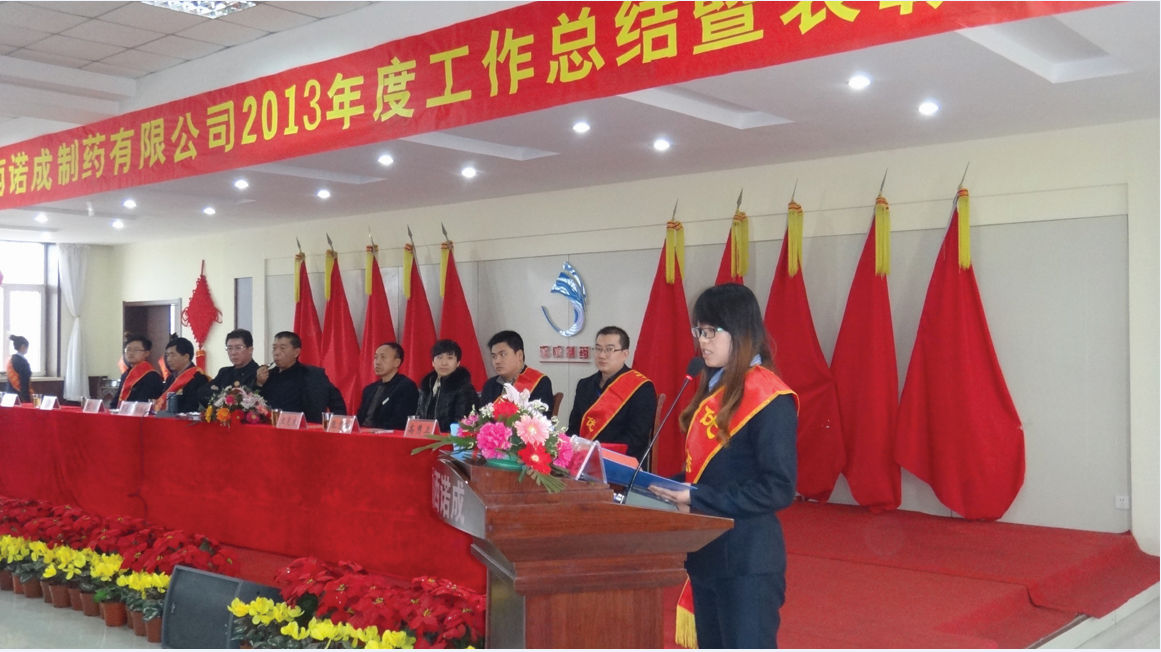 QA manager Jia Yaqing spoke on behalf of outstanding cadres
Vice President Li Jianjun presided over the meeting
Company leaders award for advanced workers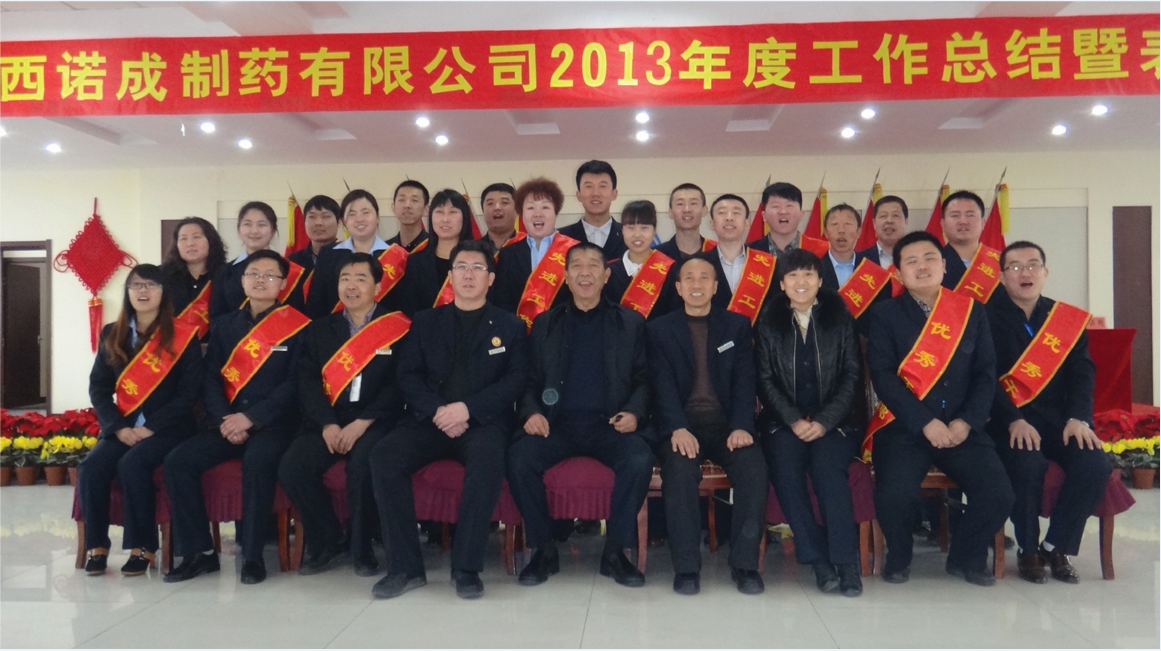 Company leaders take a group photo with outstanding cadres and advanced workers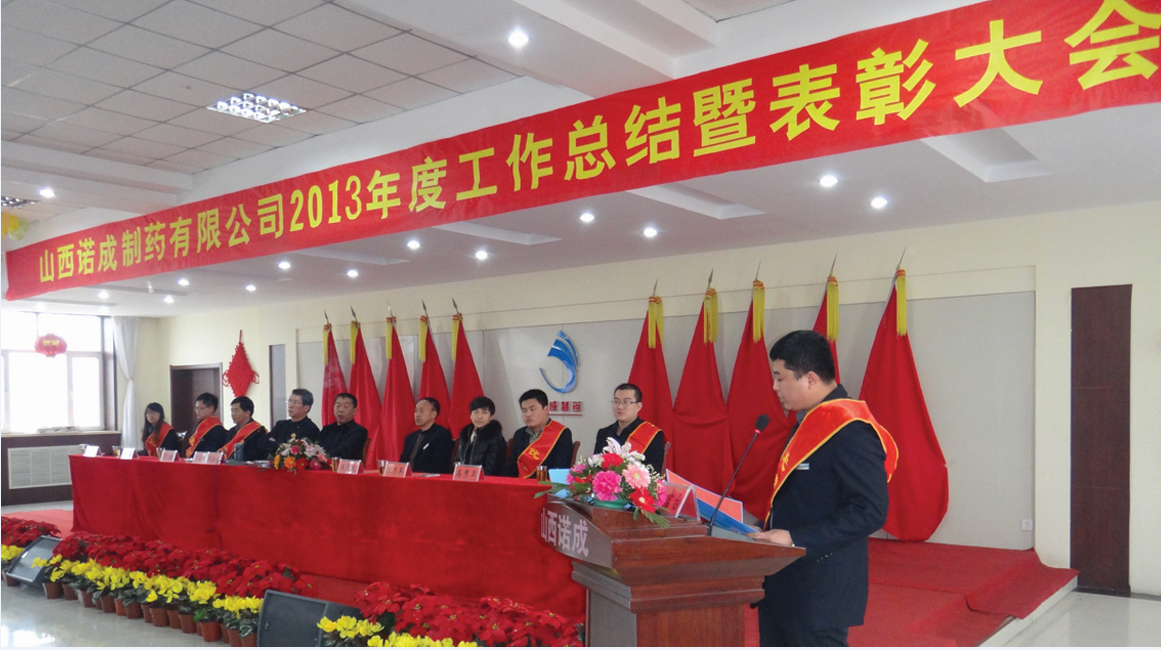 Huang Xiaodong made a speech on behalf of advanced workers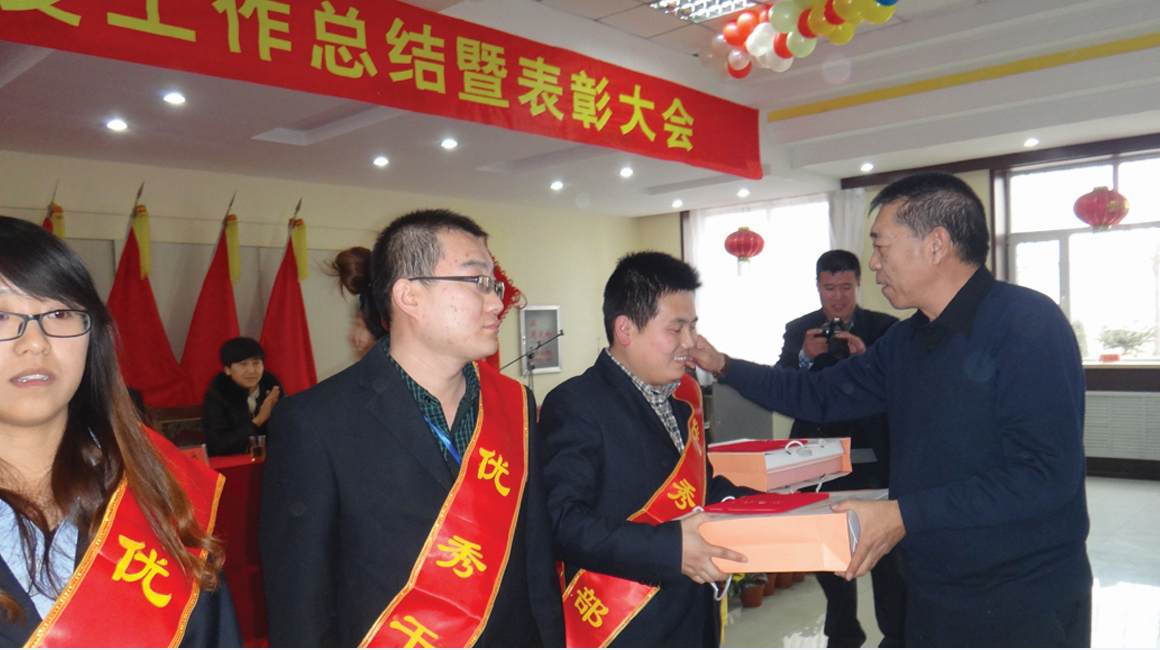 Chairman Zhang presented awards to outstanding cadres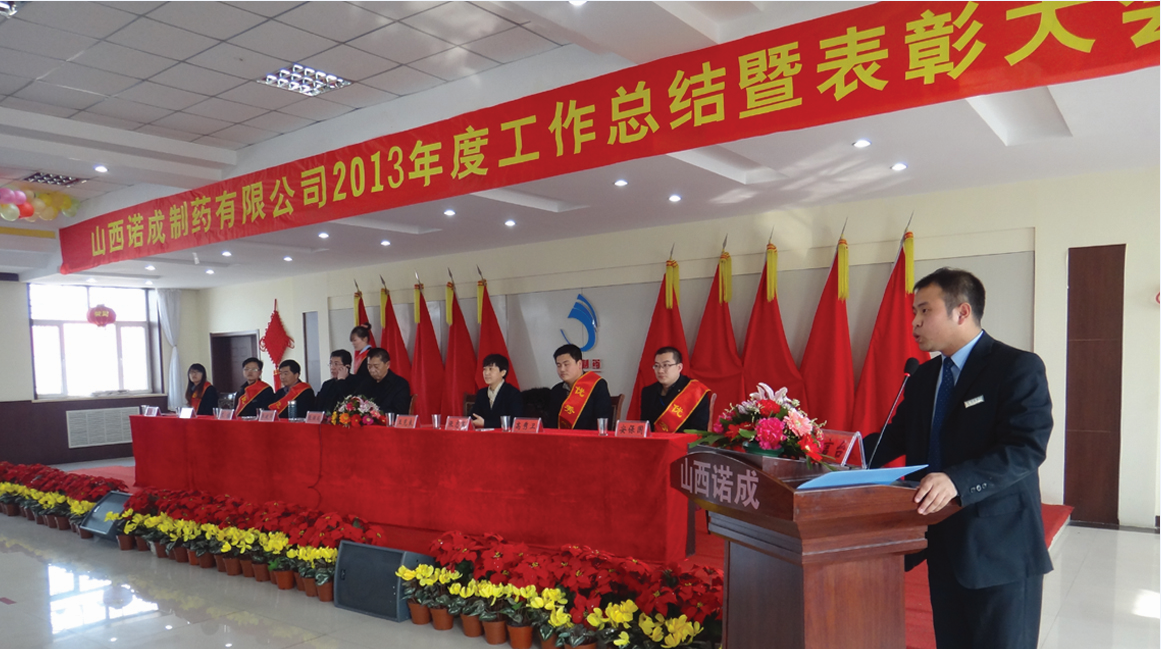 Li Wu, manager of the quality department, spoke on behalf of the advanced collective